Download Zombie Shooter Hunt For Zombie 3D 1.03 Apk Android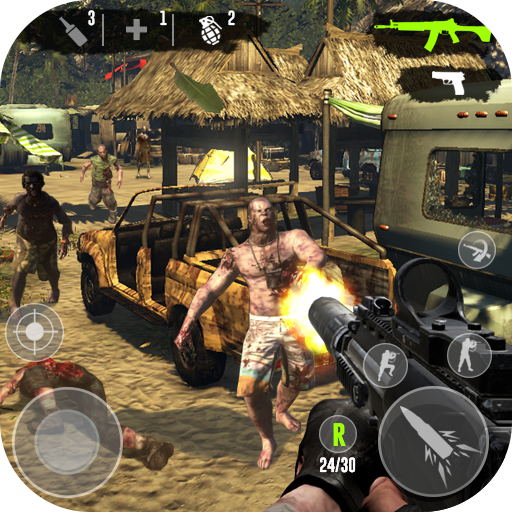 When the evil virus spreads out over this world, you become one of survivors. You need to become stronger when you face more and more vicious evil. You don't have any kinds of Plan B. Keeping hunting zombies is the only way to save your friends and save yourself.
Zombie Shooter : Hunt For Zombie 3D is one of FPS zombie shooting game, you need to hunt zombies, keep alive and save the survivals. Kinds of weapons can let you hunt zombies by any way you prefer. Whether you like accurate short-bursts or like the rain of bullets, whether you like a close battle or single shot from long distance, you can feel good shooting pleasure by using different guns in this game. On the critical moment, the freezing grenade, time bomb, you can choose suitable equipment to help you to escape from the dangerous ground. There are some elements in the scene of this game can be interacted by shooting, like you can eliminate groups of zombies by shooting the petrol can, or you can shoot the item box to get random rewards. The dreadful virus creates different kinds of zombie, there are some zombies like big monster and some others can fast moving on the ground. There are even several zombie captains can be challenged by you. Fire on their weakness, it can help you to beat the strongest zombie captain. beat these zombies, find and hunt the zombie captain, then gain rewards and buy more powerful weapon.Exciting and exquisite game graphics will make you immerse in this zombie world, pull the trigger, shoot , gain the rewards, buy new guns, upgrade equipment, you will step on the way of hero.
Game features:
– Free to play
– Delicate game graphics
– Good weapon system
– 200+challenging levels
– Lots of interaction in scene
– Exciting Boss fight
-fix bug